CAN A VIRGINIA TRAFFIC TICKET AFFECT A LICENSE IN ANOTHER STATE?
The consequences of traffic violations vary state-by-state in the US, but that doesn't mean the states aren't coordinated in their effort to monitor traffic tickets. If you're issued a traffic ticket in Virginia and your driver's license is from another state, you may be subject to penalties from both states. 
Therefore, it's important that if you're ticketed, you familiarize yourself with the policies in your home state as well as in the state where you've received a traffic citation. The consequences for reckless driving in VA are particularly serious and are best handled by lawyers that handle traffic tickets. This article will help to provide you more information about Virginia speeding tickets out of state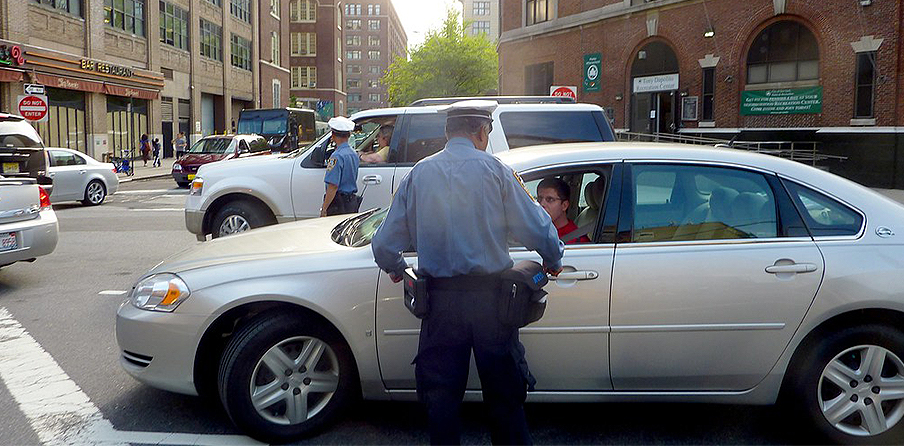 HOW STATES SHARE DRIVER INFORMATION 
More than 50 years ago in the 1960s, the Driver's License Compact was formed to enable and encourage states to share driver information with each other. Today, all states keep information on your license and vehicle in nationally-linked databases such as the National Driver Register and the Driver License Compact.
Once the state of Virginia reports your VA traffic violation to your home state, it will depend on your home state's policies whether it gets added to your home state driving record. Immediately following receipt of a VA traffic ticket, we recommend that you consult with a traffic attorney in your home state familiar with your local DMV's procedures who can advise you the pros and cons of fighting the ticket in Virginia versus prepaying the ticket.
VIRGINIA SPEEDING TICKETS VS OTHER STATES LAWS
Since every state has its own laws, you should be familiar with your own state's rules and regulations about traffic violations, speeding tickets, and "point systems" (whether or not they have demerit and safe driving points like Virginia does).
Most states do not have as strict of speeding laws as the Commonwealth of Virginia does. If you live in some states, you may be used to driving 15+ miles over the speed limit, or you may be used to an 85 mph speed limit on highways. But it is super important to observe the posted speed limits in Virginia, as driving in excess of 85 mph automatically incurs a reckless driving charge, which is considered a misdemeanor in Virginia.
WHAT IF YOU RECEIVE AN OUT-OF-STATE SPEEDING TICKET IN VA?
Many out of state drivers are alarmed to learn that on the interstate in Virginia (which has some of the strictest traffic laws in the country), a speeding violation for traveling a mere 20 miles per hour over the speed limit (or in excess of 85 mph) can result in a reckless driving charge and a license suspension in your home state. 
In VA, reckless driving as well as driving on a suspended license are both classified as misdemeanor crimes. We strongly advise you to talk to an attorney about contesting these types of charges.
CAN A LAWYER IN VIRGINIA GO TO COURT ON YOUR BEHALF FOR YOUR OUT-OF-STATE SPEEDING TICKET?
The short answer is, yes. If you are not able or willing to come back to Virginia for your court date, you are allowed to hire a lawyer to do so. This option can save you time and money! Some exceptions apply, so consult a lawyer for details.
This would only be necessary if you plan to contest the ticket. Another option is to pay the ticket online. A Virginia lawyer would be aware of other options available to you, so it would be worth talking to a lawyer if you believe that you can get the ticket off your record.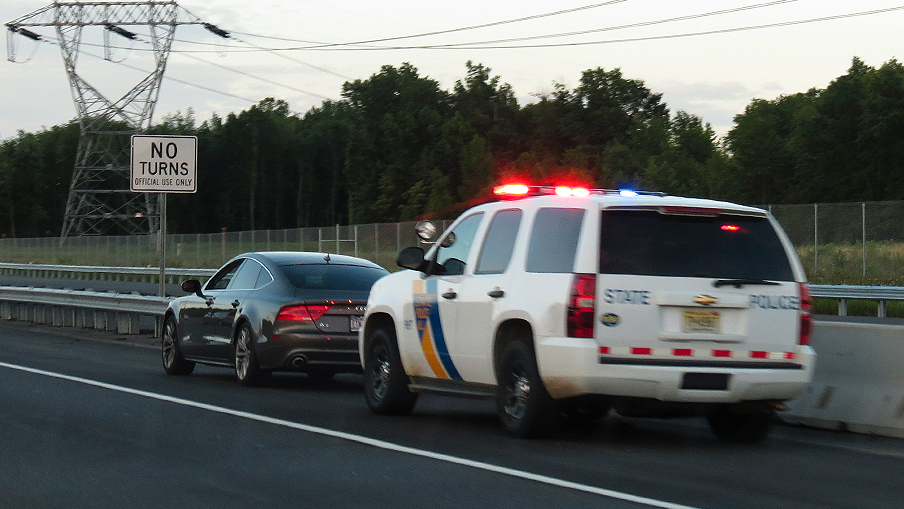 POINTS ON DRIVERS LICENSE AND CAR INSURANCE FOR OUT OF STATE SPEEDING TICKET
As we said earlier, Virginia does report traffic and moving violations to the national database, and it is up to your state whether or not that violation goes on your record in your home state. 
However, if you do not pay your ticket, or if you accrue too many tickets in Virginia in a short amount of time, your right to drive in Virginia may be revoked (even if it is not revoked in other states). 
OUR HARRISONBURG VIRGINIA TRAFFIC LAWYERS CAN HELP YOUR CASE 
If you live out of the area and have been issued a moving violation on Interstate 81 in the Shenandoah Valley, our Harrisonburg VA traffic attorneys at Cook Attorneys can offer you a free traffic defense consultation by telephone and may be able to appear in your place on the court date. In most situations you will not need to return to Virginia to contest your ticket.
Most initial consultations regarding traffic cases take less than twenty minutes. Let us reduce your worry and free up your time. Se habla español. We look forward to speaking with you.