Impersonating a police officer is a crime. But what does that mean? How can you tell if someone is a fake police or real police? And what is the penalty for impersonating an officer? We go over that and more in this post about how to identify fake police officers.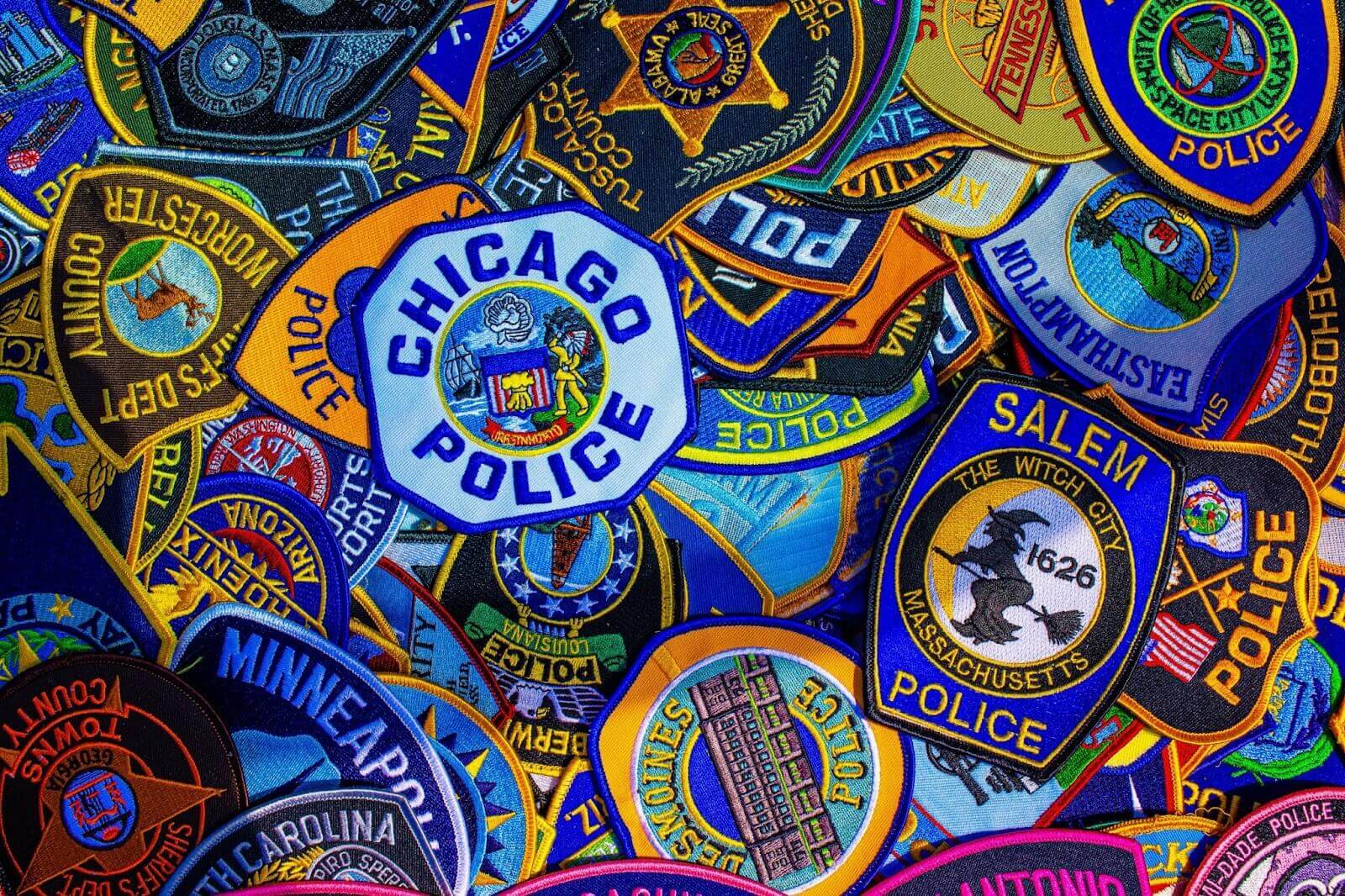 What counts as impersonating a police officer?
It is illegal to pose as a police officer and/or try to perform police duties. However, it is not illegal to purchase (real or fake) police uniforms, gear, or badges, or to own those things. It is not even illegal to wear them, say, for a Halloween costume or an acting role. 
What is illegal is purposely making people think you are a police officer. For instance, you could wear a semi-realistic police uniform as a Halloween costume; but if you tried to pull someone over or perform a search and seizure while wearing the costume, that would be illegal. 
You could wear a police uniform, complete with badges while filming a television role; but if you wore that outside filming and yelled, "Stop! Police!" to make someone think you were a real officer, you could be arrested.
What is the penalty for impersonating a police officer?
If you impersonate a police officer, marshal, or any other law enforcement officer in the Commonwealth of Virginia, you will be charged with a Class 1 Misdemeanor. This means you could be fined up to $2,500 or spend up to 1 year in jail. 
If you are caught doing this a second time or more, you will be charged with a Class 6 Felony. This means you could be fined up to $2,500 and spend up to five years in prison.
If you would like to know more, see the full text of the law about impersonating officers.
How can I tell the difference between a fake police officer and a real one?
Real police officers will usually wear a uniform, a utility belt, a badge with a badge number on it, and their name on the front of their uniform.  Each one carries a card (similar to a Driver's License) that identifies him or her as a police officer. 
Police officers are also the only people in Virginia who are allowed to have red, white, and blue flashing lights on their vehicles. It is a good idea to pay attention to the vehicle of the person who pulls you over. If it is old or beat up, does not have the proper markings, or does not have the blue flashing lights, you should be wary. 
Some police officers or law enforcement personnel (such as detectives) wear plain clothes or drive unmarked cars. In those instances, they should still carry a badge with a badge number and that police identification card. It is not illegal to ask them to prove their identity.
It is also a good idea to look up what legitimate police officers in your city, county, and state wear, so you can be familiar with their uniforms and the design of their badges.
What should I do if I suspect someone is impersonating an officer?
If in doubt, you should double-check to be sure the person is truly an officer. You can do this by asking to see his or her badge with the badge number. You can also call 9-1-1 and ask them to verify the identity of the person who is claiming to be an officer. 
If you are being pulled over in your vehicle, proceed to a well-lighted and/or public area before stopping your car, so that your interaction can be witnessed. 
If anyone dressed as a police officer asks for your identification, asks to enter your home or property, or requests anything from you, it is never wrong to ask for proper identification.
What do I do if I encounter a fake officer?
If you suspect someone of impersonating an officer, call 9-1-1 right away and report the incident or person. When the real police officer shows up, tell him or her everything you remember about that person, including what they were wearing, how they acted, and if they had any identifying features. 
When should I get a lawyer involved?
If you have been charged with impersonating a police officer, a good lawyer can help with that criminal charge. Cook Attorneys can help you with a great defense, accompany you to court, and work for the best possible outcome for you. We offer free consultations, and we have decades of experience in the courtroom. Contact us today to talk about the details of your case.