As with every state, Virginia has rules about when you should and should not drive with your headlights on. In the Commonwealth of Virginia, headlight laws are nuanced, so read along to find out if you have been ticketed in error—and what to do about it if you have. 
We also answer questions like, "Is it illegal to tint your headlights?" and "How do I know when to use my high beams or low beams?"
DRIVING WITHOUT HEADLIGHTS: THE LAW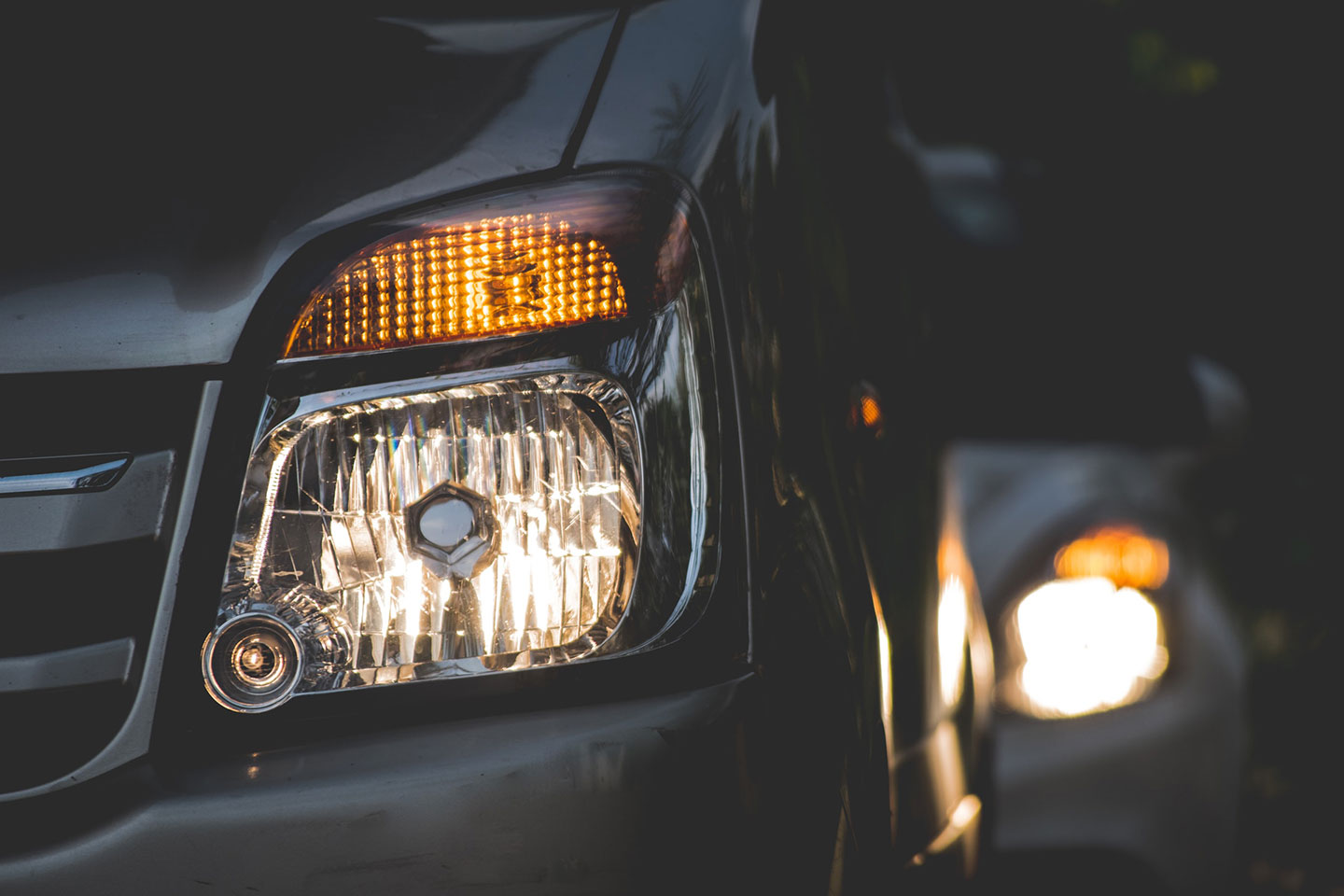 If you are driving in Virginia, the law states that you should use your headlights whenever the following conditions apply:
It is night (sunset to sunrise).

It is rainy, smoky, foggy, snowing, sleeting, dark, or impossible to see anything clearly past 500 feet.

You are using windshield wipers because of fog, rain, sleet, or snow.
You may drive with your headlights turned off on if:
It is daytime, and you can see past 500 ft clearly.

You are using your windshield wipers only intermittently in misting rain, sleet, or snow.
To learn more about this law, read Virginia Code §46.2-1030. It explains the rule that headlights must be used from sunset to sunrise, how many headlights are too many, and much more.
PRO TIP: Be careful when using the "auto" headlight feature if your car comes with it. Using "auto" does not cover every headlight scenario, and it is not an excuse for using headlights in a way that violates the law.
DRIVING WITHOUT HEADLIGHTS: THE FINE/PENALTY
How much is a ticket for driving without headlights? 
If you do get pulled over for not obeying this traffic law, then the "driving without headlights" fine can be up to $250. You can also get 3 driving demerit points that will stay on your driving record for 3 years.
However, police are not allowed to pull you over for not using your headlights while your windshield wipers are going. If they pull you over for something else, they can ticket you for both things. But a judge will throw out the case if they pulled you over and ticketed you for just that minor offense. Additionally, DMV will not issue any demerit points for failing to use your headlights while using your windshield wipers.
To eliminate demerit points on your driving record, you can usually take a safe driving course. See this blog post for more information. Or contact your local lawyers in VA today with any questions.
DRIVING WITH DIM HEADLIGHTS
We've all been driving in the dark and had an oncoming car with their lights on too bright. Maybe you've accidentally been that person who forgets to dim their lights. But did you know there's a law about that?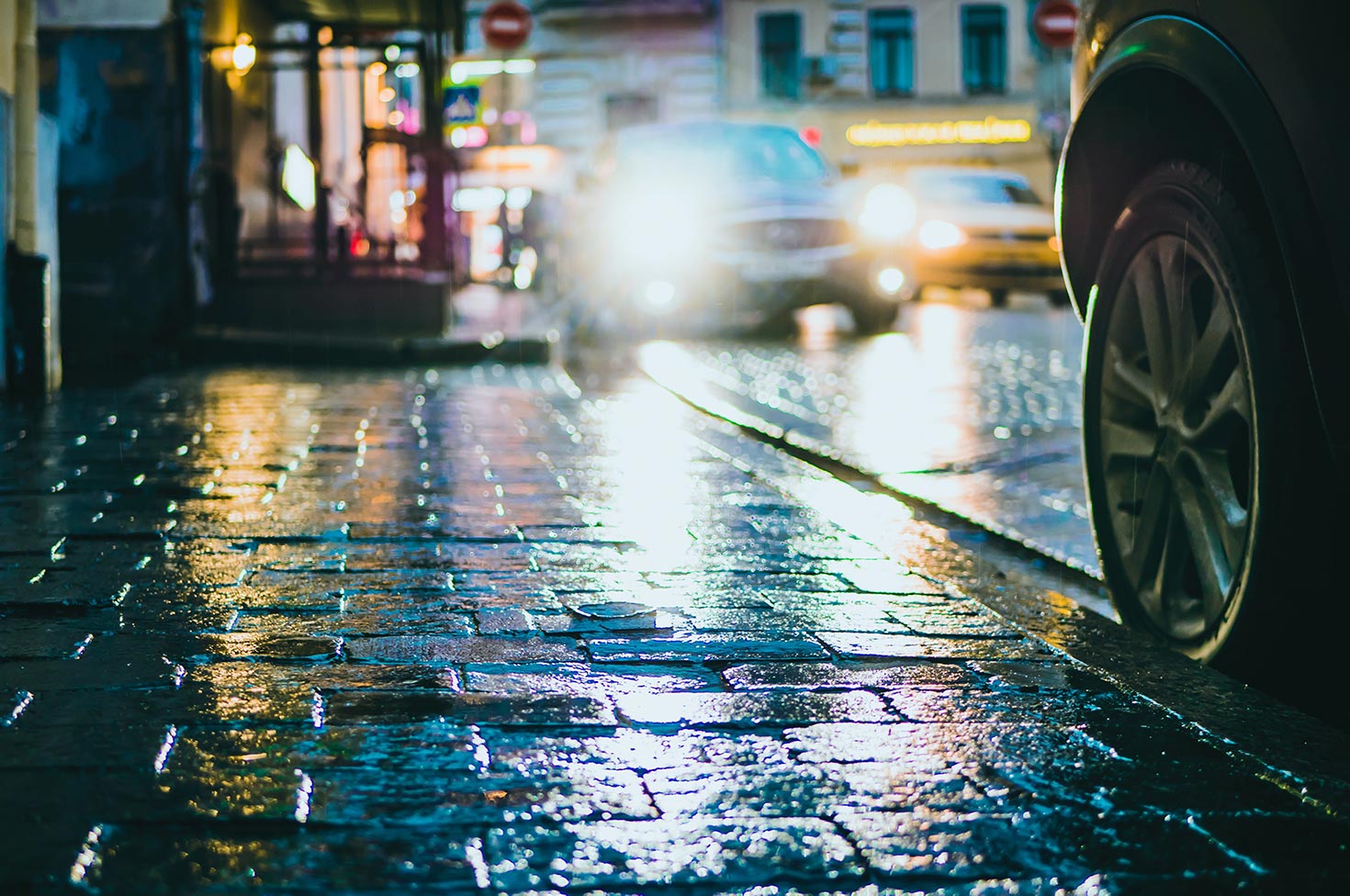 Virginia Code §46.2-1034 states that you must use your low beams/dim your headlights when you:
can easily see 350 ft ahead of your car on the road.
are within 500 ft of oncoming traffic.
come within 200 ft of a vehicle in front of you.
If you cannot see 350 ft ahead of you, and you are far enough away from traffic going either direction, you are welcome to use your high beams. Otherwise, you should dim your lights out of courtesy for other drivers and respect for the law.
The penalty for violating this law is the same as above: up to $250 fine and 3 driving demerit points.
HEADLIGHT FAQ's
Here are some frequently asked questions about headlights and headlight usage:
Are LED headlights legal in VA?
Yes, but there are specifications: they must be white or amber in color, and they must follow Virginia headlight brightness laws. (If they are LED spotlights, they must be aimed no more than 100 ft in front of the vehicle.)
Are tinted headlights legal in Virginia?
No, and there are no exceptions to the tinting headlights law. The only two allowed colors are white or amber. 
In fact, only law enforcement and rescue vehicles are allowed to have colored lights on them at all, and even they are restricted to red and blue.
WHAT NEXT?
If you feel you have been wrongfully cited for driving without headlights—or if you just have questions about your citation or headlight laws in Virginia—then don't hesitate to call or contact Cook Attorneys today. 
We have trained traffic defense lawyers standing by to answer your questions, and we can even talk to you about how to get a headlight ticket dismissed. 
Fill out the form below to request more information about how Cook Attorneys in Harrisonburg, VA can serve you. We look forward to hearing from you!