People often have things they need to burn, for one reason or another. Maybe you have trash that you need to get rid of. Maybe you're camping and want to build a fire for warmth and cooking. Maybe you just want to enjoy a bonfire with your friends! 
In the Commonwealth of Virginia, there are laws governing fires and burning, to keep everyone safe and make sure no fires get out of control. 
Let's take a look at some basics about burning laws in VA.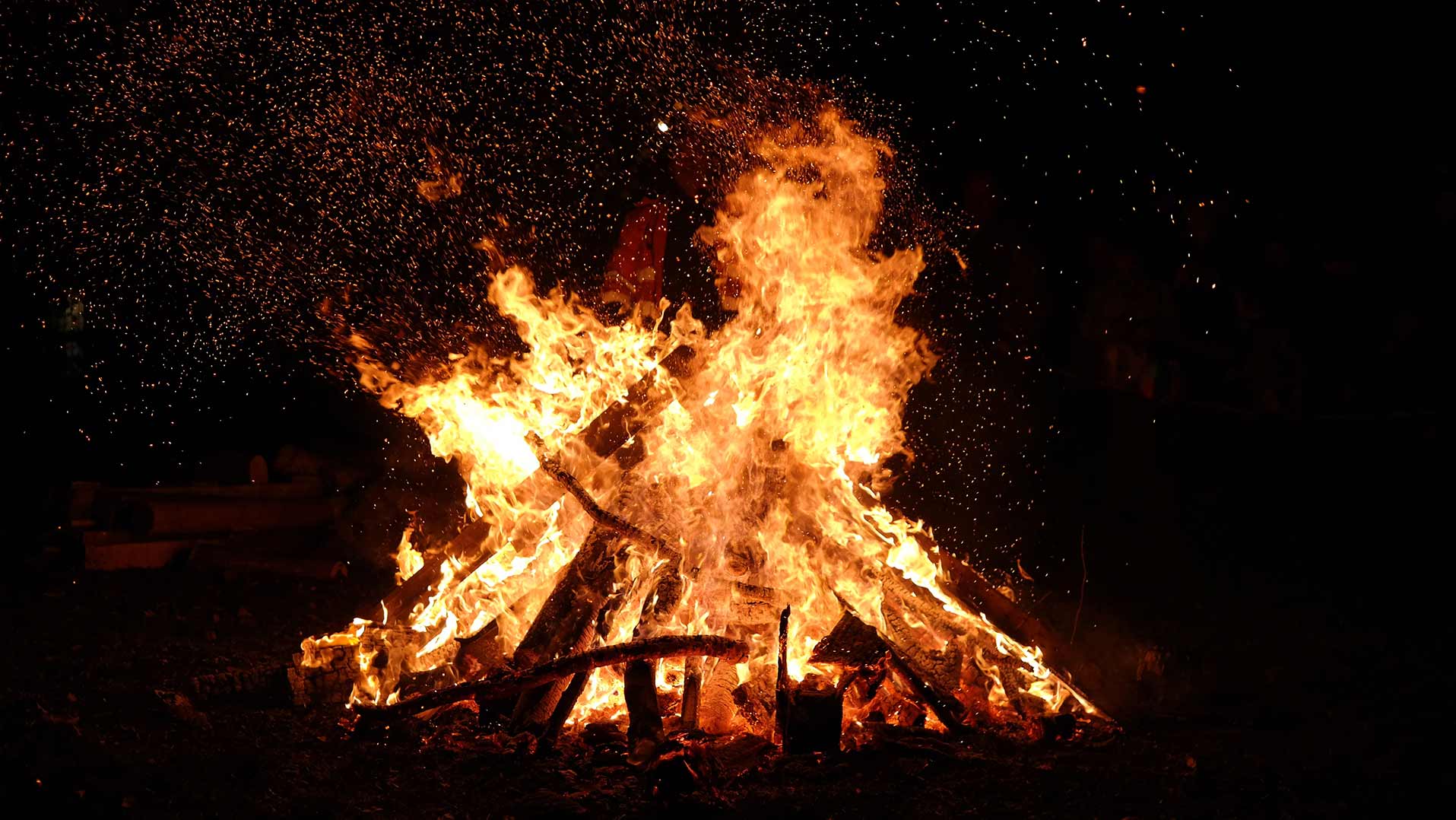 OPEN BURNING
The first thing you need to know is, "What is open burning?"
Open burning is the burning of any material where the smoke and other emissions go directly into the air without going through a chimney, filter, or stack first. 
There are pros and cons to open burning:
PROS: It can smell great, depending on what you're burning; it is a way to keep lawn debris, paper, and things like Christmas trees out of landfills; it can also provide bonding experiences for the people participating in the burning activity.

CONS: It can create air pollution, irritate your eyes or lungs, get soot on everything around it, and turn into a forest fire if not contained properly.
VIRGINIA 4 PM BURNING LAW
The burn ban in Virginia applies during certain times of the year (Feb 15 – Apr 30). The ban states that you cannot start open air fires between 12 midnight and 4 pm.
This rule only applies if you are within 300 feet of woods or dry grass which can carry fire to the woods.
Campfires are included in this Virginia outdoor burning law, but fires that are more than 300 feet from woods or dry grass which can carry fire to the woods are not included in the law.
So if you are in the middle of a field where there is no dry grass for 300 feet in any direction, you can participate in an open burn any time of the day during these dates.
The reason for this law is because the winds usually die down around 4 pm.
This does not mean that all possibility of a fire spreading is gone; you should still remain vigilant and keep tools handy for putting out fires properly, plus follow all other fire safety practices.
If you are charged with violating this or any other VA burn law, please do not hesitate to contact Cook Attorneys.
Our lawyers are standing by to answer your questions and assist you.
VIRGINIA ANNUAL BURNING LAW
In some Virginia counties and cities with smog problems, all open burning is prohibited or restricted between May 1 and Sep 30.
For more information on your local burning restrictions, see your county's website, or visit the Virginia Department of Forestry's website. 
All counties have exceptions to the burn prohibitions—if the burns are required for environmental maintenance, cannot be done any other time of the year, and are scheduled in advance.
If you believe your planned burn should be an exception, contact the VA Department of Forestry to obtain a permit and learn more about fire safety and regulation. The DoF and the DEQ regulate all burning in Virginia.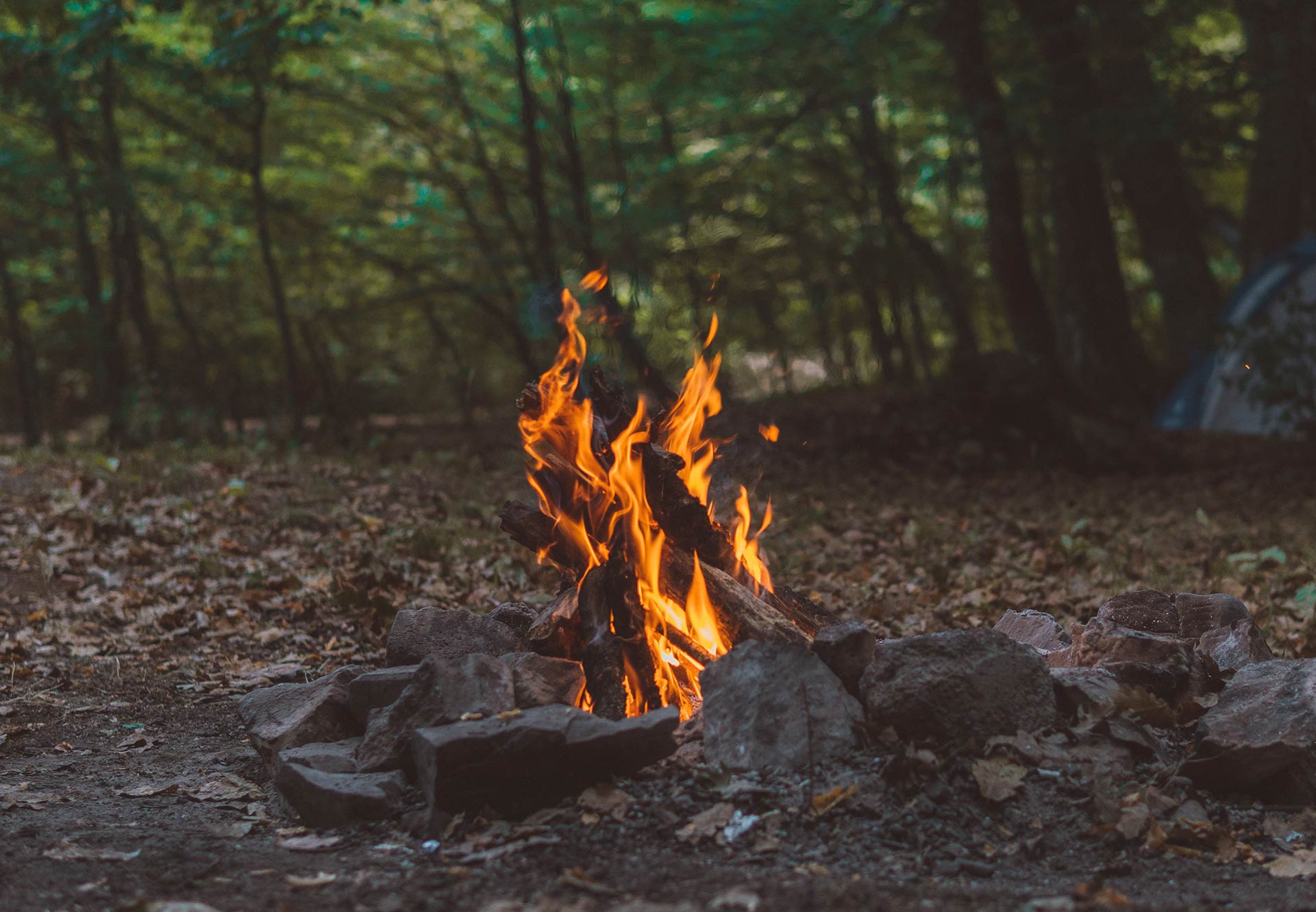 BURN MATERIALS
The Commonwealth of Virginia governs what can or cannot be burned in an open burn situation, including household trash and debris. 
What you can burn
If you live in an area where there is no trash pick up on your street or adjacent streets, you are allowed to burn your household trash and debris (as long as you remain within all the other burn guidelines). 
Businesses and even the government have a list of what they are allowed to burn with or without permits. For a full list of allowed-to-burn materials and situations, see the Virginia code.
What you cannot burn
You cannot burn anything when certain fire environmental warnings are in effect. Aside from those times, you cannot burn rubber tires and certain hazardous wastes. 
There are some exceptions to this rule, such as for firefighting training. For a complete list of what you cannot burn as an individual or as a business, see the Virginia code.
FREQUENTLY ASKED QUESTIONS
Are burn barrels legal in Virginia? 
Yes, and they are encouraged in certain cases where it makes the fire easier to contain.
Can you burn on Sundays in Virginia? 
Yes, as long as you are following all other burn laws, there is nothing restricting the days of the week that burning is allowed.
Is it illegal to burn leaves in Virginia?
No, as long as you are following all other burn laws, you are allowed to burn leaves and other yard debris.
Is burning tires illegal in Virginia?
Yes, it is illegal to burn tires and certain other items and substances in Virginia.
For more information, see the section of the blog titled "Burn Materials."
Is a fire pit considered open burning in Virginia?
Yes, and it is subject to all open burn laws.
Is it illegal to burn cardboard in Virginia?
No, as long as you are following all other burn laws, you are allowed to burn cardboard and other household garbage.
For more information, see the section of this blog titled "Burn Materials."
CONCLUSION
If you have questions about the legality of any VA burn law, or if you or someone you know has been charged with violating a burn law, contact Cook Attorneys right away.
We can help you navigate the nuances of the law and walk with you as your case goes to court. 
Fill out the form below to request more information about how we can serve you. We look forward to hearing from you!