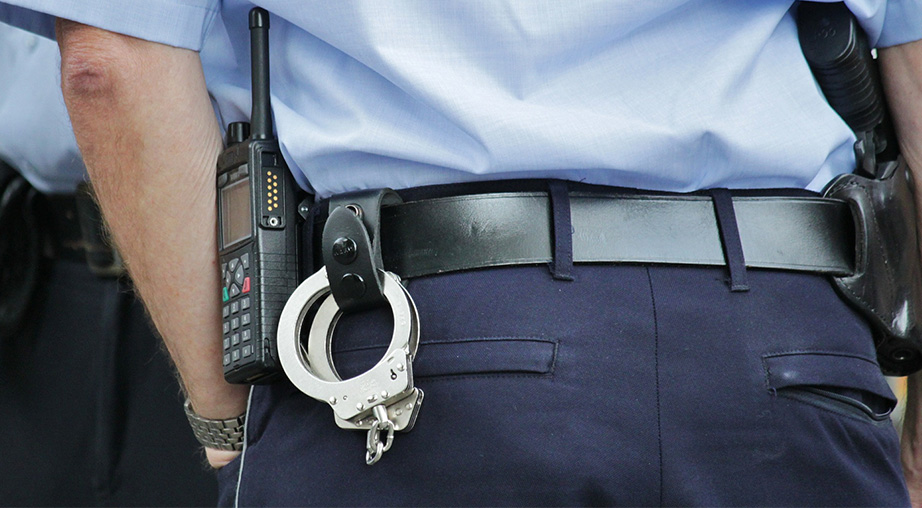 WHAT IS A ROUTINE TRAFFIC STOP IN VIRGINIA
A traffic stop, also commonly referred to as being pulled over by the police or getting stopped by police, can easily lead to more charges. Our traffic lawyers in Harrisonburg, VA have helped many people in need of local criminal attorneys because they were stopped for a routine traffic violation that escalated into a drug arrest or DUI charge. 
In Virginia, traffic stops occur when the police have reason to suspect a driver is violating a law. Some of our clients ask, "When are traffic stops illegal in Virginia?" A police officer can pull anyone over on the grounds of suspicious activity or suspected law violation. 
As for how many traffic stops per day are required or allowed—the answer is: as many as the police officer has reasonable suspicion to do so.
WHEN IS IT LEGAL FOR THE POLICE TO PULL YOU OVER?
A law enforcement officer has the authority to briefly detain any person the officer reasonably suspects is involved in criminal activity, and this authority includes stopping any motor vehicle driver who has committed (or may have committed) a driving offense, an equipment violation, or any number of violations of law.  
Even if it later turns out that the police officer was incorrect and you were not in violation of any laws, their decision to pull you over will still have been legal so long as the officer had a reasonable suspicion that he or she can articulate to show that they believed the stop was authorized. Police traffic stop procedures require that they tell you why they pulled you over.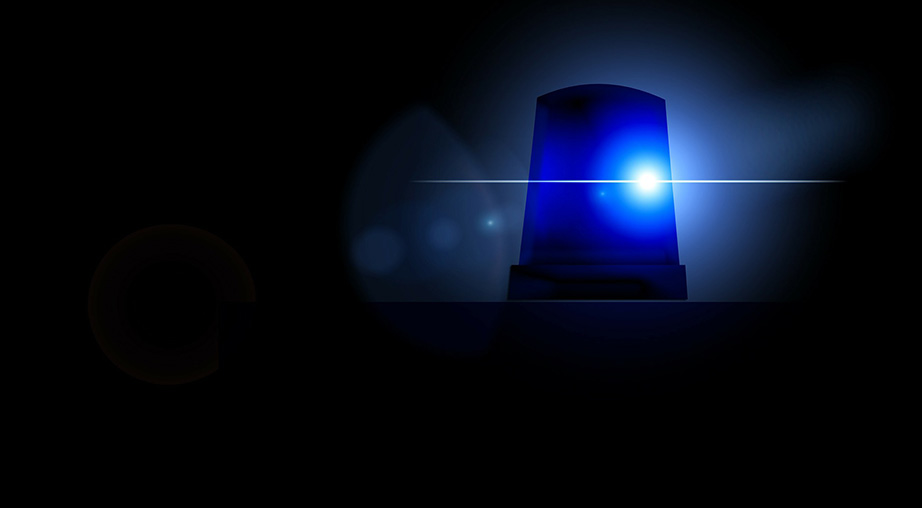 WHAT ARE REASONS FOR THE POLICE TO PULL YOU OVER?
As part of police protocol for traffic stops, there are many reasons an officer can give to justify his decision to pull over a driver—from specific observations about the manner of the driving, to improper or broken equipment on the vehicle. Here are some of the justifications we regularly see:
Broken Headlights Or Taillights

Driving Over The Speed Limit

Driving Too Slowly

Failure To Use A Turn Signal 

Failure To Wear A Seatbelt

Following too closely

Illegal Use Of A Phone

Illegal U-Turns

Improper Lane Changes

Littering

Objects dangling from the rear view mirror

Obscured License Plate

Reckless driving

Running a red light or stop sign

Swerving

Tailgating/following too closely

Wearing headphones in/over both ears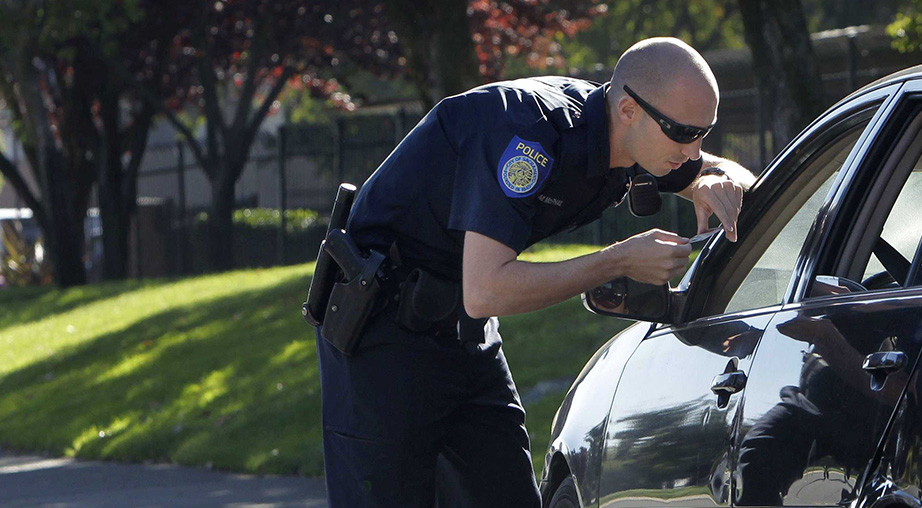 WHAT HAPPENS DURING A TRAFFIC STOP IN VIRGINIA?
Some people wonder what to do when stopped by police. First of all, remain calm and considerate.
Once you've been signaled by the police for a traffic stop, look for a safe place to pull over. 
Use your parking brake, turn off the radio, turn on your overhead light (if it is dark), and keep your hands on your steering wheel to indicate to the officer that you are not planning to reach for a weapon. 

Do you have to roll your window down for police? You should. The officer will approach your window and will likely ask for your driver's license and vehicle registration. 
If he asks, "Do you know why I pulled you over?", even if you think you know, answer, "No."
Otherwise, if you affirmatively answer this question, you've admitted guilt which will be used against you if you later try to challenge the ticket in court.

The officer has the authority to question you about the facts associated with the violation they think has occurred. This might include asking you to sit in their police car for questioning. 
Questions typically include where you are coming from, where you are traveling to, and why you are traveling. They may also question any passengers in the vehicle to verify the answers you've provided. 
A computer check will likely be conducted of you, your passengers, and your vehicle to make sure the vehicle isn't stolen and to determine if there are any outstanding warrants for you or those who you are traveling with. 
If, during the traffic stop, the officer has a reasonable suspicion that other criminal activity is present, such as someone driving under the influence (DUI), the transportation of illegal drugs, or other illegal activities, the police officer has the authority to ask additional questions about this suspected activity.

Importantly, you do not need to answer any questions other than identifying yourself to the officer. Indeed, if at any time you feel uncomfortable about answering a question or are being pressured by the officer to do so, it is likely that you should not be answering any more questions. Remember that you are protected by the United States Constitution's 5th Amendment's privilege against incriminating yourself, but only if you exercise that right and remain silent.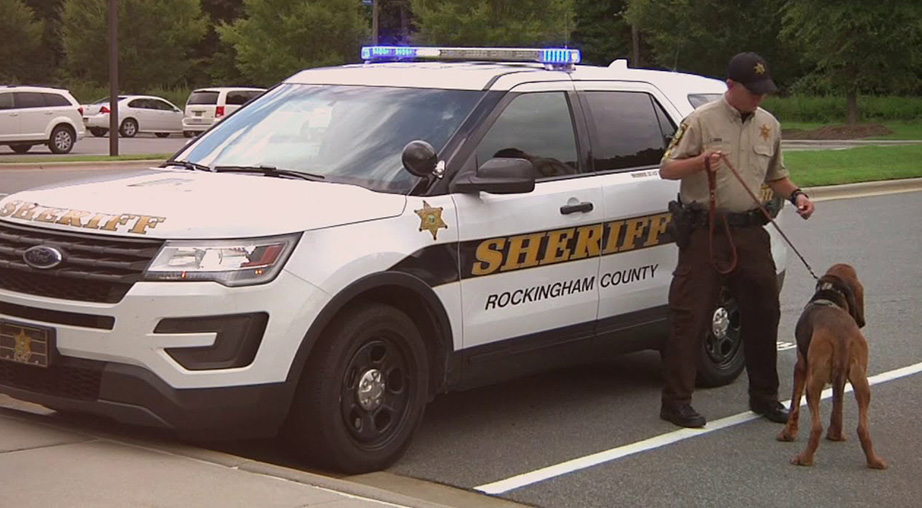 HOW CAN A TRAFFIC STOP GO WRONG?
Traffic stops in Virginia, or in any state for that matter, can go wrong in a number of ways. It doesn't happen often, but it can happen, so let's take a look at what not to do when you are pulled over for a traffic stop.
Keep your hands where the officer can see them. If you have nothing to hide, you have nothing to worry about.

Be polite. The officer is just doing his or her job. You may feel that it was wrong for them to pull you over. Be polite anyway, and things will go much more smoothly.

Do not run. Only get out of the car if the officer asks you to. If you are asked to get out of the car, do not run. Most people who are injured or killed in a routine traffic stop are ones who have started running away from the police.

Do not allow the police to search the vehicle, especially if it is not your vehicle. If you give consent to have your vehicle searched, it will make it harder to win your case later in court (should it come to that).
We've been asked, "Why do many traffic stops go wrong?" when really—not that many go wrong. It is up to you to do your part in remaining above reproach during the stop. 
If you get a ticket that you believe was wrongfully issued, Cook Attorneys can help you fight it in court. There is no need to make a scene or plead your case during the traffic stop.
ARE THE POLICE ALLOWED TO SEARCH A CAR DURING A ROUTINE TRAFFIC STOP?
If you've been pulled over by a police officer for a traffic violation, you should not agree to allow them to search your car.  If the officer asks for consent to search your car, you can and must say no.

Certainly, there are times when the officer has the authority to search a vehicle. If, for example, the officer has evidence establishing probable cause (which is more than the reasonable suspicion necessary to stop the car) to believe that there are illegal drugs or other contraband in the vehicle or if there is evidence of another type of crime within your car, then they can remove the occupants from the vehicle and search it. Even if the officer has probable cause to search the vehicle, they may not have authority to open containers (such as backpacks) in the vehicle, so do not give consent to open such items even after a search is underway.
You can learn more in our blog post "When Should I Give Consent For The Police To Search My Car?"
WHAT ARE YOUR RIGHTS DURING A TRAFFIC STOP IN VIRGINIA?
Other than identifying yourself, you are not required to answer any questions presented to you by a police officer during a traffic stop. 
Although it may feel very uncomfortable to remain silent, it is within your constitutional rights to do so. 
The more information you provide to an officer, the more evidence they can build against you in a court of law. Following is a list from the ACLU's website of your rights as driver:
Your rights as a driver
You can delay pulling over right away if it's not safe.

Officers require probable cause to pull you over.

You can exercise your

Fifth Amendment right

to stay quiet.

You don't have to take a roadside breathalyzer test.

You have to stop at police checkpoints if you're selected.

You can record encounters with police.

Police can search your vehicle with enough reason.

The laws about traffic stops in each state are often different.

You can later challenge an illegal stop with legal help.
WE CAN SUPPORT YOU IF YOU ARE FACING CRIMINAL CHARGES
If you are facing criminal charges from a traffic stop or any other matter, our attorneys in Harrisonburg, VA will ensure the best possible outcome for your case. 
To request more information about how we can serve you and our free criminal defense consultations, please fill out the form below or call us to schedule an appointment today. Se habla español.