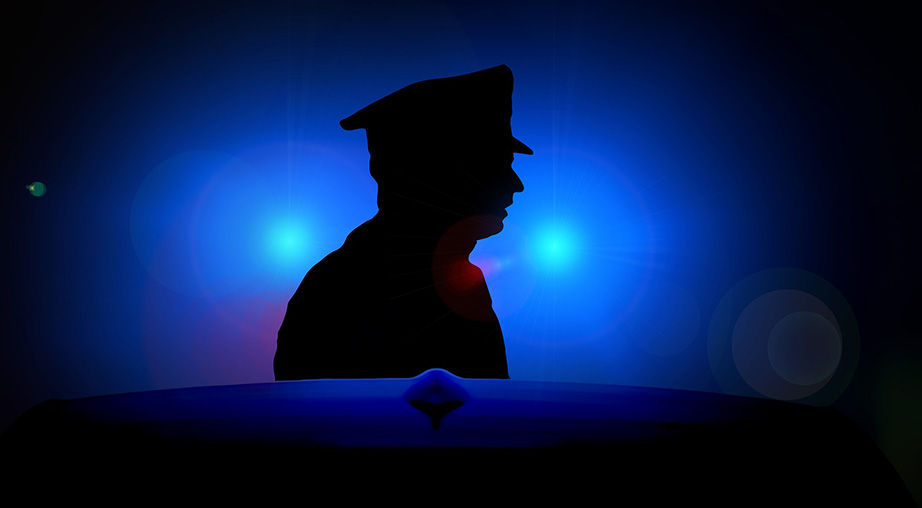 In our recent blog article, "Can Traffic Stops Lead To More Charges?" we discussed the minimal legal standard of "reasonable suspicion" which gives a police officer the authority to require you to stop your motor vehicle for additional investigation of a suspected crime or traffic violation.  
Upon making contact with the occupants of the vehicle, the officer might request permission to search the vehicle or containers within the vehicle.
When can the cops search your car? Should you say yes to this request? What happens if you don't? Can police search a car that's not yours? In this article, our lawyers in Harrisonburg, VA will explain more about warrantless vehicle searches and whether you should give the police consent to search your car.
POLICE CAN SEARCH A CAR WITH NO WARRANT IF THEY HAVE PROBABLE CAUSE
Probable cause exists when a person has reasonable grounds to believe certain alleged facts.  One court has defined probable cause this way: "An apparent state of facts found to exist upon reasonable inquiry which would induce a reasonably intelligent and prudent person to believe that the accused has committed the crime charged."
In United States criminal law, probable cause is the standard by which police authorities have reason to obtain a warrant for the arrest of a suspected criminal or the issuing of a search warrant. It is also the standard by which grand juries issue criminal indictments. 
In the case of a stop of a motor vehicle, police are permitted to search the vehicle for an item of contraband or evidence of a crime—without a warrant—if an officer has probable cause to believe that the item of contraband or evidence is in the vehicle.  
Certainly, if the item is in plain view, the officer can seize the item if he has probable cause to believe the item is contraband. If the item is not in plain view, the officer must be able to articulate probable cause based on facts then known to him before removing occupants and entering the vehicle to search for and seize the item.
The Fourth Amendment of the United States Constitution states: 
"The right of the people to be secure in their persons, houses, papers, and effects, against unreasonable searches and seizures, shall not be violated, and no Warrants shall issue, but upon probable cause, supported by Oath or affirmation, and particularly describing the place to be searched, and the persons or things to be searched."
A plain reading of the Fourth Amendment seems to require that officers must obtain a warrant before searching a motor vehicle, but the Supreme Court's expansive Carroll Doctrine permits warrantless searches of motor vehicles (even immobilized vehicles) because the vehicle and its contents could be moved during the time it takes for the officer to obtain a search warrant from a magistrate or a judge.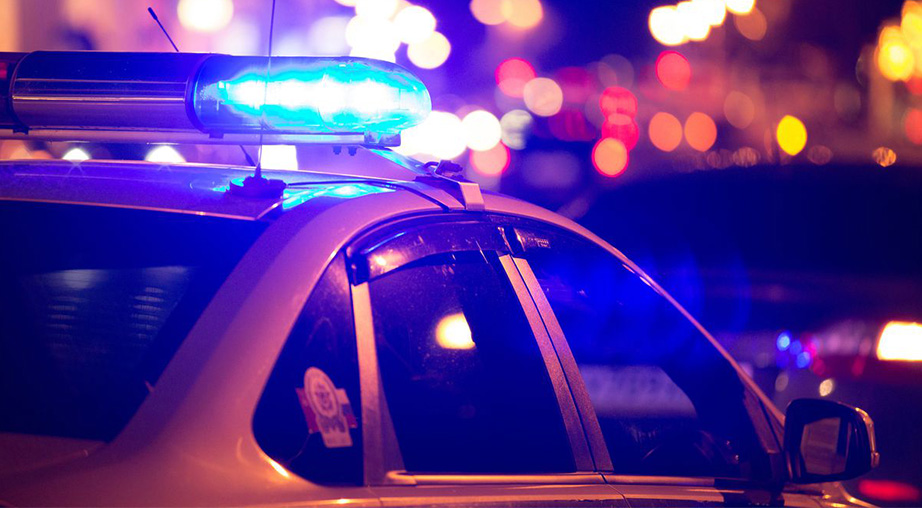 POLICE CAN SEARCH A CAR WITH NO WARRANT WHEN MAKING AN ARREST
In addition to the Carroll Doctrine permitting officers to search a motor vehicle without a warrant where they possess probable cause that certain items are in the vehicle, they can also search a car when a person is arrested in, near, or having just exited the vehicle.  
At the time of an arrest, an officer can search locations within the arrested person's "wingspan"; but in the case of a vehicle, that has been interpreted to include the entire interior of the vehicle. It normally does not, however, extend to detached spaces such as the trunk of the car.
POLICE CAN SEARCH A CAR WITH NO WARRANT WHEN CONSENT IS GIVEN
Another situation where police can search a motor vehicle without probable cause is where the owner or driver (or sometimes a passenger) of the vehicle gives consent to search the car.
Should you ever give a police officer permission, also called consent, to search your car? The short answer is NO, but we'll explain in more detail.
Most individuals mistakenly think that the outcome will be better for them if they cooperate with the officer who is asking to search their vehicle. 

Police officers are trained to request consent to search a car if they have a mere hunch that criminal activity is afoot. Sometimes they just ask to see if consent is granted. The request is just that: a request. 
If you wonder if you can refuse a car search then yes, you can. As discussed previously, without probable cause (which is more than just a hunch or even a reasonable suspicion) they cannot search your car without your consent.
Although officers will never say it directly, they are trained to ask for consent in a way that makes you feel like you must permit them to search. Our clients often tell us that sitting along the side of the road, they felt that if they had refused to consent to a search of their car, that would be tantamount to an admission of some sort of guilt, an admission that the officer could then use to proceed with a search or even an arrest.
However, a refusal to consent to a search—that is, the assertion of your Fourth Amendment rights—does not justify a subsequent search by an officer.
By saying yes to the police officer's request to search your car, you will have just officially given consent, and therefore given up your 4th Amendment right against unreasonable searches and seizures. 

If you consent to a police officer's request to search you or your car, then the resulting search is, by default, legal in the eyes of the law. 
Always refuse the request to search your vehicle
. 
Think of it this way: if you have no contraband, then to allow the officer to search would be a waste of his time. And if there might be contraband in the car (left there by a friend, for example), then you will be charged with possessing it.

You may think, "If I give consent to search, then I can argue later that my giving consent is evidence that I didn't know the contraband was present." It is counterintuitive, but people in knowing possession of contraband regularly give consent to search. It happens all the time.
So, if an officer asks to search your vehicle, be polite and cooperative but refuse the request.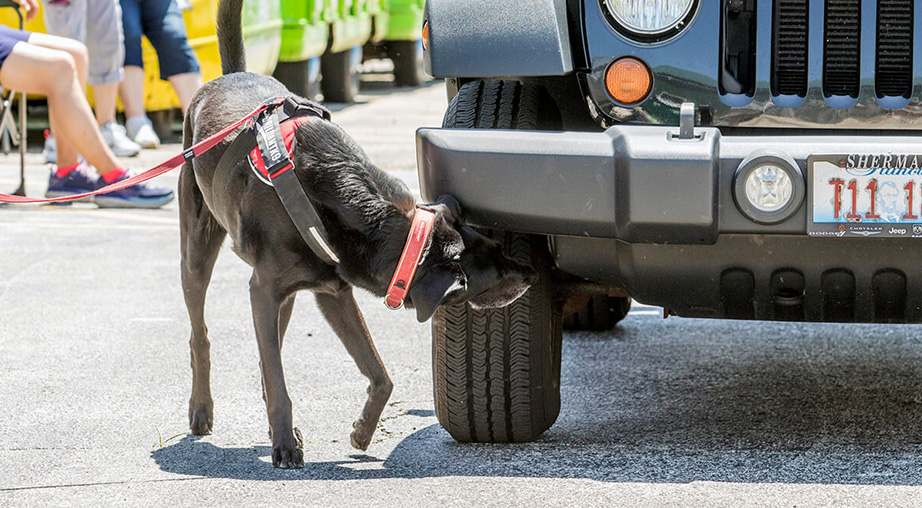 CAN POLICE SEARCH A CAR THAT'S NOT YOURS?
Yes, the police can search the car you are driving, whether or not it belongs to you. They are unlikely to impound it if it belongs to someone else, but they can search it. 

Be careful, though. If the officer finds drugs or other illegal contraband in the car that you are driving, you can still be liable for the charges—even if they are not yours, and even if you did not know they were there. 

If you are in a situation where you are driving someone else's car, and you are ticketed or arrested for illegal contraband, Cook Attorneys can help. Call us right away if this has happened to you or a loved one.
CAN THE POLICE STILL SEARCH MY CAR IF I SAY NO?
If the police have probable cause as described above, they can proceed with a search of your car notwithstanding your refusal to consent.
However, if you give consent to the police search request, then the question of whether they actually had probable cause is no longer an issue. 
Always exercise your Fourth Amendment right to refuse unreasonable searches and seizures. If you've refused consent, your lawyer may be able to argue that the subsequent search and seizure violated the Constitution. Where an officer searches your car without a warrant, the burden to prove that the search was justified is on the prosecution, not the defendant.  
WE CAN DEFEND YOUR RIGHTS
If you or someone you love needs help from a local criminal attorney, contact our attorneys in Harrisonburg, VA for a free criminal defense consultation. 
Fill out the form below to request more information about how we can serve you. We look forward to hearing from you!