So your license was revoked. What do you do now? Is it as simple as reapplying for a new license? Is it more complicated than that? We answer these questions about revoked licenses (and even a few about suspended licenses while we're at it). 
What does "revoked license" mean?
It means basically what it says—that your license has been revoked, or taken away. You are no longer allowed to legally drive a motor vehicle.
In the Commonwealth of Virginia, there are many reasons someone could have their license revoked:
Pretending you are someone else on a driver's license test (or taking it for them, basically)

Trying to renew someone else's license

Lying on the driver's license application

Making bomb threats anywhere (not just the DMV)

Getting 3 demerit points on one's record before one is 18 years of age

Drug convictions, whether or not they are related to driving/using a motor vehicle

Certain traffic violations, including but not limited to:

Driving with a suspended license (more on that later)

Killing someone (on purpose or on accident) while driving a motor vehicle

Committing a "hit and run"

Committing a felony violation with a motor vehicle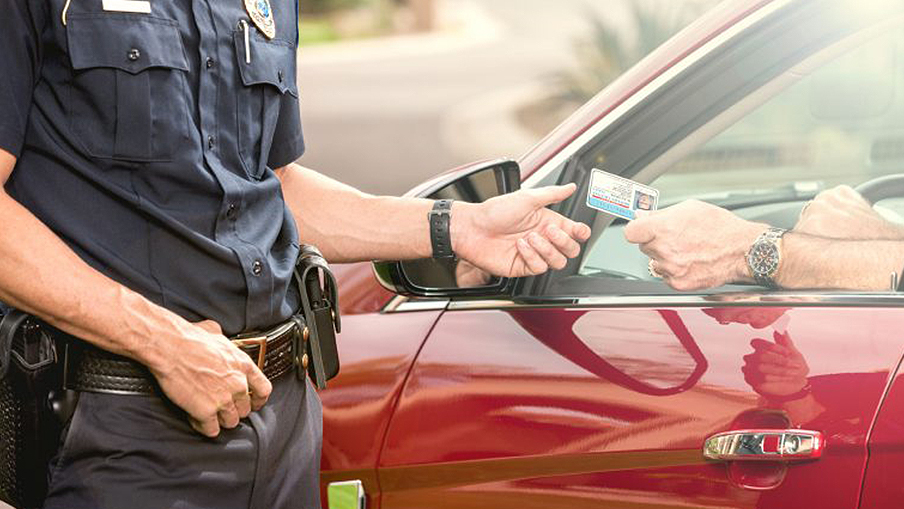 Can I drive with a revoked license in Virginia?
No, you may not. You do not have a valid license. However, you can be convicted of the crime of driving on a revoked license if the officer can prove that:
You were driving a motor vehicle (not just sitting behind the wheel in a parked car, for instance).

Your driver's license was indeed revoked.

You actually knew your license was revoked. (There are certain ways in court to prove that you knew that your license was revoked; one of these is verbal admission that you knew, so never admit anything like that before talking to your lawyer.)
If you have been cited or arrested for driving with a revoked license in Virginia, call an attorney immediately. Cook Attorneys will personally review your case and make specialized recommendations. 
We will walk with you from the time you call to the time you go to court, on your side each step of the way.
What's the difference between revoked and suspended licenses?
A suspended license is one that has been temporarily taken until such a date as the courts determine. Usually, there is a clear date that your license will be reinstated as long as you file the right paperwork, meet the qualifications set by the court or DMV, and pay the fees.
A revoked license is one that has been canceled entirely. To get a new license, you must start the application process over from the beginning after you have met the criteria for reinstatement.
Other FAQ's:
When can my license be canceled or revoked? 
Your license can be canceled if you do illegal things to get it canceled, such as the things on the list at the beginning of this post. "Canceled" for legal purposes is the same thing as suspended or revoked. There is no separate category for canceled licenses.
When is your driver license considered void and terminated? 
If your license has been revoked, it is considered void, and your driving privileges have been terminated. This is not always a bad thing; for instance, if you have epilepsy or blindness, your license may be revoked and your driving privileges terminated. It does not always mean you have done something wrong.  But if your license is revoked it is a good idea to obtain a Virginia ID card from DMV.
Can a revoked license be reinstated?
In some instances, yes. The court may place certain criteria on getting it reinstated. For instance, if your license was revoked for multiple DUI offenses, the court may require evidence of rehabilitation before granting limited driving privileges.
What is the penalty for driving with a suspended or revoked license?
The first time you are caught driving with a revoked license, you will be charged with a Class 1 Misdemeanor. 
This means that you could be fined up to $2,500 and/or sentenced to up to 12 months in jail. You will also get 6 DMV demerit points on your records for 11 years.
The second time you are caught, your vehicle may be impounded if your original revocation was due to:
An alcohol-related offense

Habitually committing this same offense.
The third time, you will spend at least 10 days in jail. This can be mandatory.
For more details about driving with a revoked license, see Virginia Code §46.2-301.
How can I get help with these charges?
Call Cook Attorneys to get help if you have been arrested for driving on a revoked license. Our attorneys are very experienced in this charge, and we can help you get the best possible outcome for your case. 
Don't hesitate; set up a free consultation today! Contact us at cookattorneys.com/#contact to get started.