"Objection! Hearsay!" is a common phrase in court cases. You have probably seen on TV shows or heard on televised criminal cases that a lawyer can object based on "hearsay." 
But what does that mean? Can a witness never say what they overheard? Are there hearsay exceptions? How does that apply to documents or other physical evidence? We have those answers and more in this blog post!
Can hearsay be used in court?
In court, the judge, jury, and attorneys follow the rules of evidence. These rules outline what can and cannot be considered admissible evidence in court. 
Generally speaking, hearsay should not be admitted as evidence.  But the first thing to understand is this: if a witness testifies to hearsay and no one objects, it comes in and can be considered.  So, if a witness is testifying to hearsay, someone needs to object!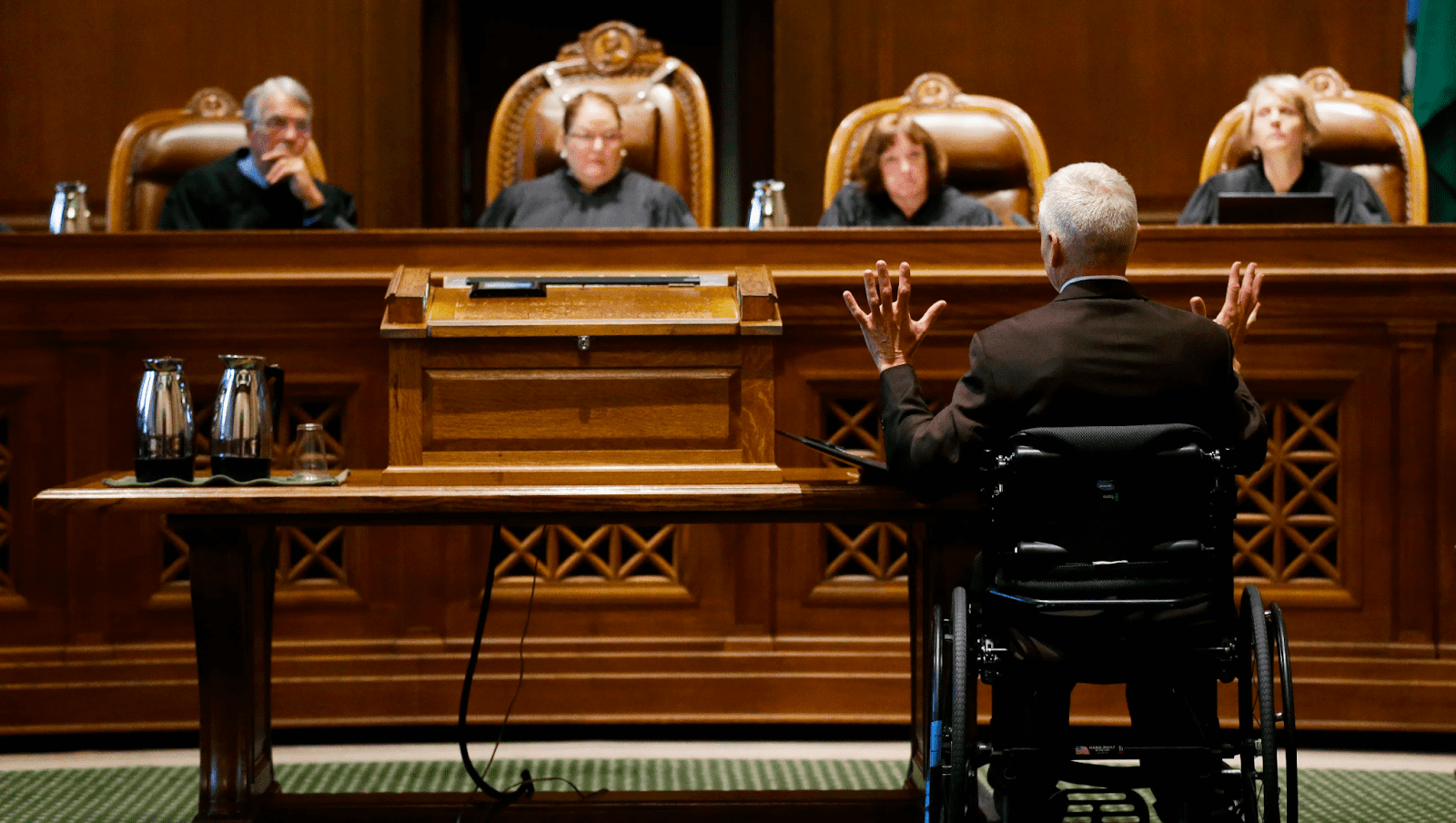 What is considered hearsay?
In Virginia, hearsay is an out-of-court statement offered in evidence to prove the truth of the matter asserted.  Hearsay is a statement that cannot be cross-examined. However, there are many exceptions to the hearsay rule, allowing out of court statements that tend to be reliable.  For example, business records created in the ordinary course of running a business or excited utterances made in the heat of a stressful situation.
It is important to note that hearsay is, however, a good enough reason to call the police. If your neighbor told you that they committed a crime or that a crime was committed against them, you are allowed to call the police to investigate. The hearsay rule only applies once the case is in court before a judge; only reliable, direct evidence should be considered in determining the facts of a case.
Are there exceptions to the hearsay rule?
Hearsay is a tricky matter, especially when it involves family law or physical evidence. As with almost anything, there are exceptions. Here are a few of them:
Business or legal documents
Documents (tax returns, receipts, legal forms, etc.) that can be produced are not considered hearsay, even if the witness on the stand says, "I read it on a tax return" or something similar.
The statement of a defendant
If a cop pulls you over, and you say, "Oh man, I didn't even see that stop sign until it was too late," the cop can testify in court that you admitted to your own guilt. (The scenario does not have to be a cop witnessing your admission of guilt; the principle applies no matter who the other party is.)
There are other exceptions, and an experienced attorney can help you navigate all the nuances and legal loopholes. If you have questions about whether or not your testimony would be hearsay, call Cook Attorneys today.
What is the difference between hearsay and eyewitness testimony?
Eyewitness testimony is when you witness a crime being committed. For instance, if you see your neighbor entering your house without permission and running out with your laptop, that is eyewitness testimony.
But if your friend says, "Oh, I saw your neighbor go into your house and come out with your laptop," that is hearsay from you—even if your laptop is actually missing. 
One interesting fact is that police reports are considered hearsay, not eyewitness testimony, because usually the police report documents everything that everyone else said. However, a police officer may be called to testify if he witnessed the crime or heard someone confess to the crime. 
When should I call an attorney?
Because hearsay can be convoluted, we recommend calling an attorney for a free consultation. Cook Attorneys offers free consultations on most criminal cases, and we can sit down with you—in person or over the phone—to talk about whether hearsay is a significant factor in your case, and how to proceed. 
Contact us today to discuss the details of your case, or the case of your loved one.